BSE LIBRARY
SCHOOL LIBRARIES ~ MAKING A DIFFERENCE
Our libraries strive to promote reading and ensure that students and staff are effective users of information enabling them to be lifelong learners.
Give us a call. (361)776-3050
Click above to search the
BSE Library Collection.
Click the link above for operating hours and programs!

5th Graders in Mrs. Davis's class are introduced to Kids InfoBits as they begin to find sources for their research project.
TEXQUEST DIGITAL RESOURCES!
Click the icons below to access TexQuest digital resources! Stop by the library or email Ms. Allen, your District Librarian, for login information.
Kids InfoBits
meets the research needs of K-5 students. It features a visually graphic interface, a subject-based topic free search and full-text age appropriate, curriculum-related magazine, newspaper and reference content for information on current events, the arts, science, health, people, government, history, sports and more.
Topic pages covering today's most-studied subjects provide an overview and introduction to researchers by way of clearly-organized and authoritative content curated by expert editors. Research in Context contains books, images, biographies, audio, video, magazines, newspapers, creative works, primary sources, and more.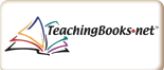 Resource for Teachers!
Take a Video Tour.
TeachingBooks.net is a K–12 resource connecting cross curricular literacy materials to the titles used in classrooms and libraries, including resources to support ELL students and STEAM instruction.